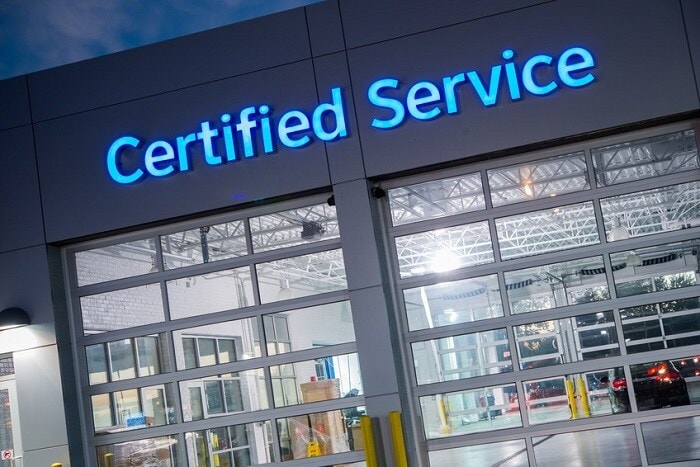 Every vehicle, no matter what make or model, is going to require some measure of routine maintenance. Because certain Jeep® models are often pushed much harder than a typical car or SUV, they can sometimes need closer attention at their local Jeep service department. Here at Hall Chrysler Dodge Jeep RAM Chesapeake, we are happy to oblige any customer who finds themselves in need of a Jeep service visit.
Why Is Routine Maintenance So Important?
Proactive service is better than reactive service in every conceivable way. First and foremost, visiting your local car service department on schedule means your vehicle will run more reliably and will last much longer over the course of your time owning it. Furthermore, while it does require some financial investment upfront, the cost of regular maintenance is much less than the cost of repairs that come as a result of ignoring that
scheduled maintenance
. In short, you'll save money, boost value, and improve the longevity of the Jeep vehicle. Who doesn't want that?
What Special Service Does a Jeep Vehicle Need?
The simplest answer is that you should follow whatever guidelines there are for your specific Jeep model since something like a Jeep Wrangler is going to require much different service than a Jeep Compass. That said, if you're using your Jeep vehicle for serious off roading on a semi-regular basis, it's not a bad idea to check in with Jeep service technicians once a month so they can check oil, undercarriage components, tire inflation and wear, fluid levels, and the condition of your off-roading hardware.
Beyond that, there will be recommendations for Jeep service every 7,500 miles or six months (whichever comes first), and our
car dealer in Chesapeake, VA
will strongly encourage customers to follow those guidelines. For Hall Chrysler Dodge Jeep RAM Chesapeake customers, we're happy to handle that service right here in-house!