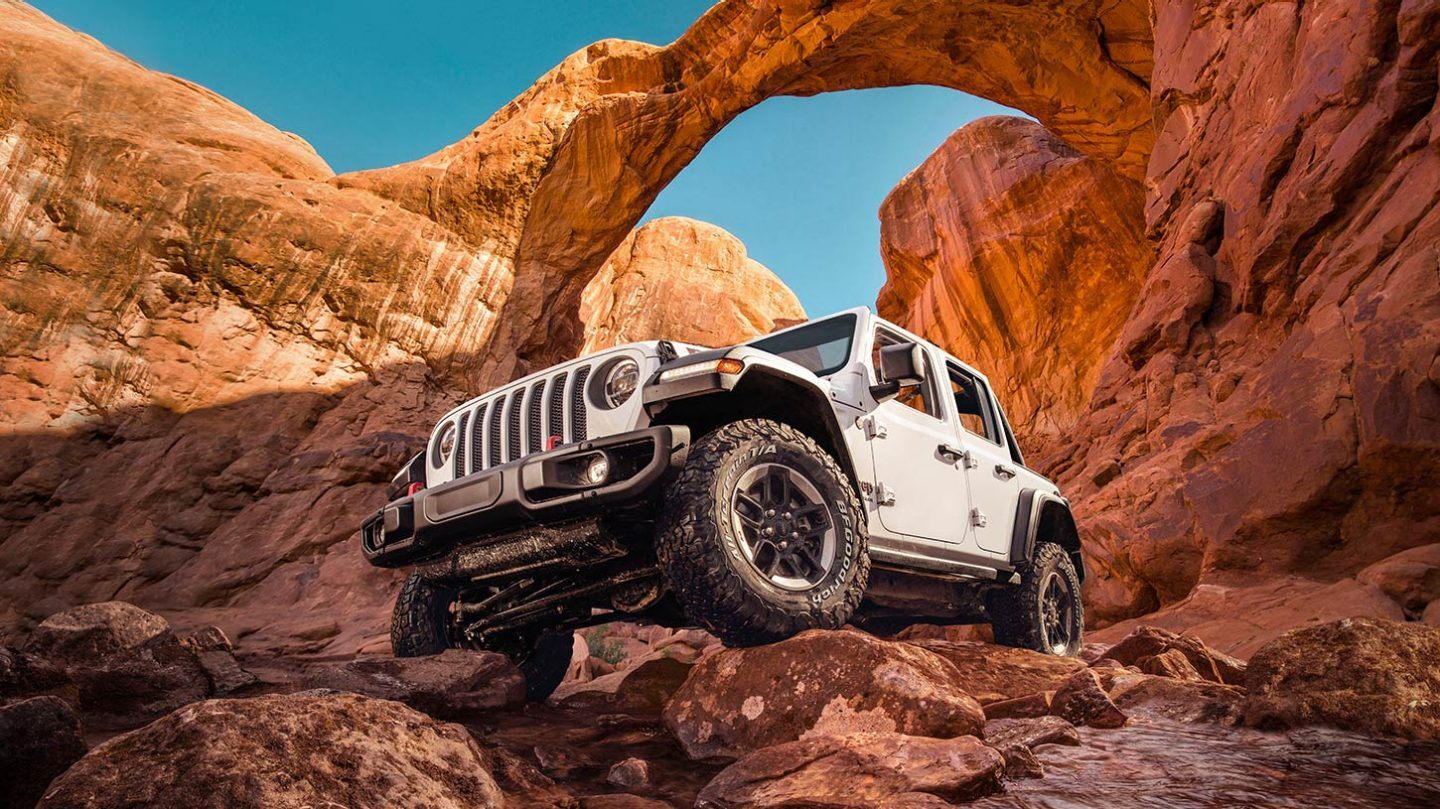 Yes, the 2020 Jeep® Wrangler looks cool, but there are very few customers who set foot into Hall Chrysler Dodge Jeep RAM Chesapeake looking to buy one of these beloved Jeep SUVs for that reason alone. The truth is that the Jeep Wrangler is the most beloved and coveted off-roading vehicle in the industry, and that is made possible by a laundry list of driving capabilities that put it at the head of the industry in this regard.
2020 Jeep Wrangler Driving Capabilities
The Jeep Wrangler is well-equipped to handle off-road conditions. The most notable capabilities include:
Elite Traction – The 4x4 drivetrains transfer power to the wheels, providing elite handling in all conditions.
Water Fording – A little stream or creek should be of no concern because every Jeep Wrangler boasts a high air intake, sealed electrical connections, and moisture-resistant body openings to prevent damage that other vehicles would incur driving through water.
Maneuverability – Whether it's a tight trail or a rocky landscape, precision steering allows the driver to keep control no matter the surface.
Articulation – The Jeep brand's top-rated suspension and axle articulation keep Jeep Wrangler wheels on the ground, allowing for maximum traction when facing a driving obstacle.
Ground Clearance – The Jeep Wrangler obviously sits up much higher than other SUVs, allowing drivers to tackle logs, boulders, or any other obstacle that may keep other vehicles away.
The Badge Says It All
Every 2020 Jeep Wrangler models comes with a Trail Rated® badge that represents the passing of several grueling tests intended to ensure the SUV can withstand every possible terrain, harsh condition, or inclement weather. There is no vehicle like this one, so if you're interested in seeing if the 2020 Jeep Wrangler is right for you, contact your
car dealer serving Suffolk, VA
so we can get you set up for a test drive. You've never driven anything like this one-of-a-kind sport utility vehicle.