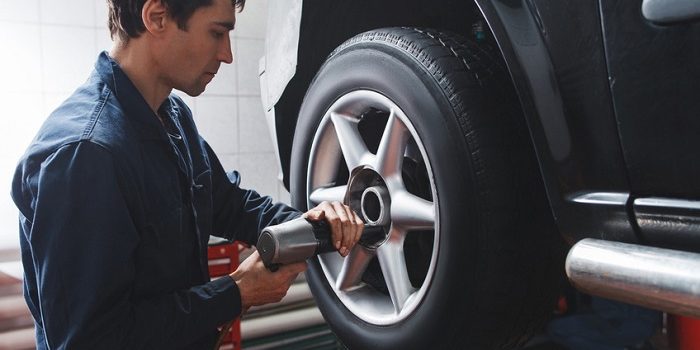 Tire rotations are not a service that most drivers near Portsmouth, VA want to think about. However, they are essential for extending the life of your tires and improving the performance of your 2020 Jeep® Cherokee or RAM 1500. Here in our Jeep service center, we know that a lot goes into a tire rotation, which is why it is one of our most performed services.
The first thing that you are likely wondering is, what exactly is a tire rotation? Tire rotation means periodically changing the position of each of the tires on your vehicle. There are a few different positions into which tires can be rotated, including rearward cross, x-pattern, forward cross, and side-to-side. Which position our mechanics in our Jeep service center will rotate your tires into depends on what kind of vehicle you drive and what kind of tires you're riding on.
The next thing you're probably wondering is how often you should get your tires rotated. To find the answer to this question, you should consult your vehicle's user manual, as it ultimately depends on the vehicle. A more general answer to this inquiry is that they should be rotated every 8,000 to 10,000 miles, or every other time you get the car's oil changed. However, this timeframe depends on driving habits and driving frequency. Tire rotation is an important part of car maintenance because it spreads wear evenly across all four tires, and tread life is maximized. It also helps improve traction and handling because the tread depth remains uniform.
Schedule a tire rotation service today with our certified auto technicians serving Chesapeake and Portsmouth, VA! We look forward to your visit here at Hall Chrysler Dodge Jeep RAM Chesapeake.