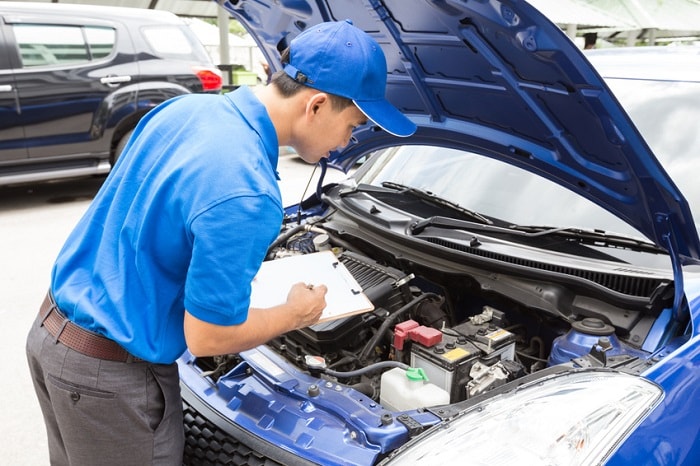 With winter approaching, November is a perfect time to bring your vehicle in to a mechanic for service. One of the most important parts of the service involves testing the battery of your vehicle, which is especially important during the winter. The last thing you want on a brisk morning is to walk out to your vehicle only to discover the dreaded click of a dead battery. Here at our Chrysler service center, our mechanics understand the importance of a functional battery, and we are standing by to check your vehicle's battery before winter hits.
The first question drivers often have about their vehicle's battery is how often it should be changed. Eventually, all car batteries must be replaced, but there is no "one size fits all" approach to battery life. The life of your car battery depends on a variety of factors, including your type of vehicle, how often you drive, and the type of driving that you do. The best way to check if your car's battery is fresh and has enough charge is by scheduling an appointment with our auto service team.
Any qualified mechanic will tell you that extreme weather, both hot and cold, can lead to corrosion on battery terminals. Car battery service at our dealership helps keep your car battery corrosion-free throughout the year. When you bring your car in, we will also check the charge, clean the car battery cable terminal ends and battery tray, install acid-neutralizing felt terminal post washers, and apply anti-corrosion sealant to car battery terminals.
For more information about our battery services for your RAM 1500 or Jeep® Wrangler, talk to a mechanic here at Hall Chrysler Dodge Jeep RAM Chesapeake.