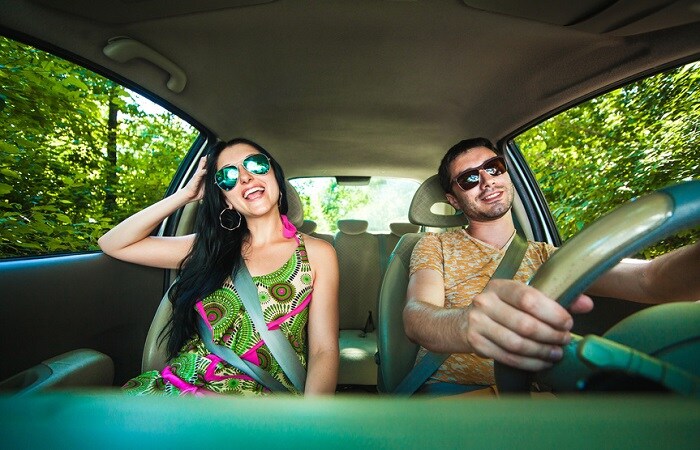 As you grow older, your vehicular needs evolve. The car that suited you when you are 16 will no longer be appropriate for a new parent, and similarly, you'll likely want to drive something different when you're a new empty nester. Whatever your age, it is important to balance your needs and wants when purchasing a new RAM truck or any other FCA US LLC vehicle, and here at Hall Chrysler Dodge Jeep® RAM Chesapeake, our dealers are happy to advise you on some of our favorite vehicles for each life stage.
Beginning Drivers: The accident rates for teenagers are higher than any other age group, so when purchasing a vehicle for a beginning driver, take crash test ratings and safety features into consideration. Think about affordable and safe vehicles such as the 2019 Dodge Journey.
Young Adults: When a driver is in their 20s, they're likely still paying off student loans and beginning their car, so a vehicle that is affordable yet still stylish and packed with the latest tech features would be an excellent pick. Consider a fuel-efficient, commuter-friendly sedan such as the 2019 Chrysler 300.
New Parents: When you're shuttling your kids and their friends around the Chesapeake, VA region, you're going to want a safe, spacious, and comfortable SUV or minivan. For new parents, a few vehicles that we would recommend are the 2019 Chrysler Pacifica and the 2019 Jeep Grand Cherokee if your family is adventure-driven.
Empty-Nesters: When your kids have left the house for good, your options open up. Consider sporty or fun to drive vehicles like the 2019 Dodge Challenger or the 2019 Dodge Charger.
No matter your stage of life, we have the right car for you here at Hall Chrysler Dodge Jeep RAM Chesapeake.