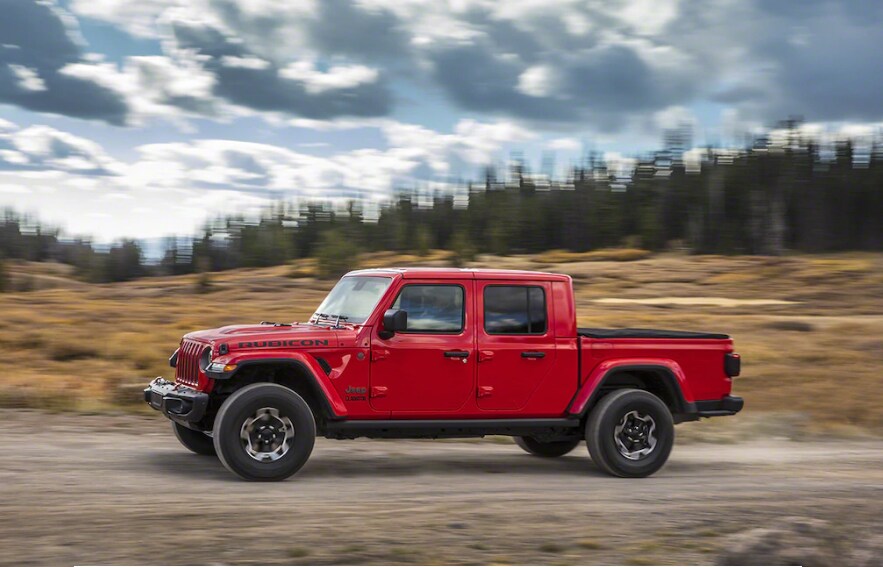 We're currently in the midst of the annual Chicago Auto Show, which is one of the largest automobile showcases in the United States. All the biggest names in the industry bring their current models as well as their concept vehicles to the show, and one of the biggest draws at this year's show came from the Jeep® area. While Jeep is typically known for manufacturing off-road-ready SUVs, it is branching out into the pickup truck area with the upcoming 2020 Jeep Gladiator, which made its debut at the Chicago Auto Show.
Set to make its debut at Hall Chrysler Dodge Jeep RAM Chesapeake this spring, the 2020 Jeep Gladiator is a five-seat off-road pickup truck that is based on the Jeep Wrangler. It is set to be the only open-air pickup truck on the market, and it is engineered from the ground up to deliver Best-in-Class towing and Best-in-Class payload. Specifically, the pickup will be able to tow 7,650 pounds and carry 1,600 pounds in the payload. Add in the three-person tailgate, the available roll-up tonneau cover, and an available 115-volt power outlet, and hauling your gear has never been easier.
Inside the cabin, the 2020 Jeep Gladiator will feature loads of cutting-edge tech features and comforts. You'll find an available 8.4-inch Uconnect touchscreen with Apple CarPlay support and Android Auto integration, as well as an Industry-Exclusive Bluetooth wireless speaker and available leather-trimmed seats. Like all Jeep vehicles, the upcoming pickup will be off-road-ready, with 33-inch all-terrain tires, lockable wide track axles, and a proven four-by-four drivetrain.
Look for the 2020 Jeep Gladiator to hit our lot in the spring. Keep posted to our website for updates.