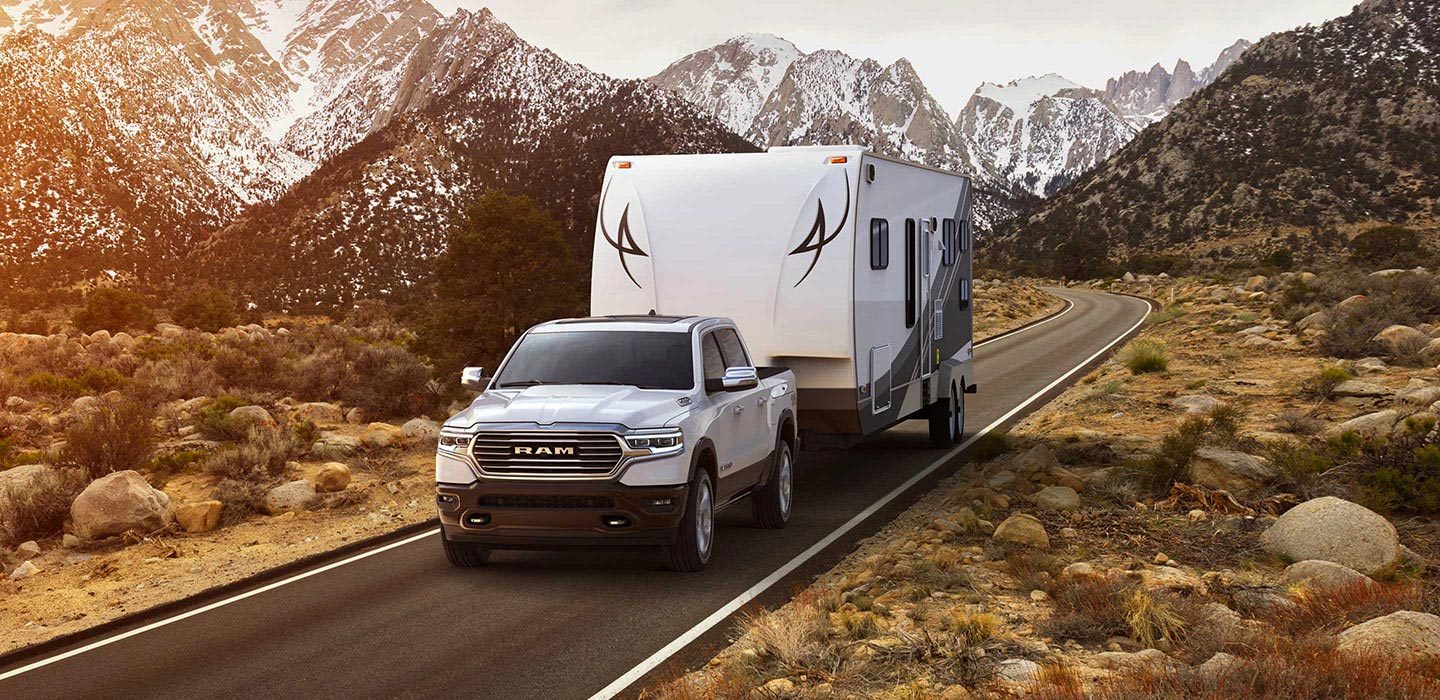 These days, many vehicles have the capacity to do just about anything, including tow a large trailer or an RV. Here at Hall Chrysler Dodge Jeep® RAM, our well-stocked dealership has a large variety of vehicles that are perfect for towing, from the best-selling 2019 RAM 1500 to the versatile and tech-filled 2019 Jeep Grand Cherokee. No matter what vehicle you're using to tow, it's important that you know how to hook up the trailer and drive safely with it attached to your vehicle.
The first thing you should do is ensure that your vehicle is rated for towing the load. For instance, you'll want to save your 9,000-pound camper for your RAM truck instead of your Chrysler sedan. Next, check the owner's manual to determine the appropriate hitch to have installed. Once you know what kind of hitch your vehicle requires, head on over to the parts center at our dealership to check our huge selection. While you're here, you can talk to an expert if you have any questions about hooking up the hitch or the trailer to your vehicle.
Before you attach the trailer itself to your vehicle, you'll also want to see what kind of ball size your hitch and trailer require. Finally, it's time to attach the trailer. Use the tongue jack to raise the trailer and align it with the ball. Make sure that the hitch lock is unlocked before lowering the trailer onto the ball and securing the tongue.
Driving with a trailer attached to your vehicle isn't as straightforward as you think it might be. If you want some helpful safety tips, head on over to our dealership and speak with a friendly RAM expert.