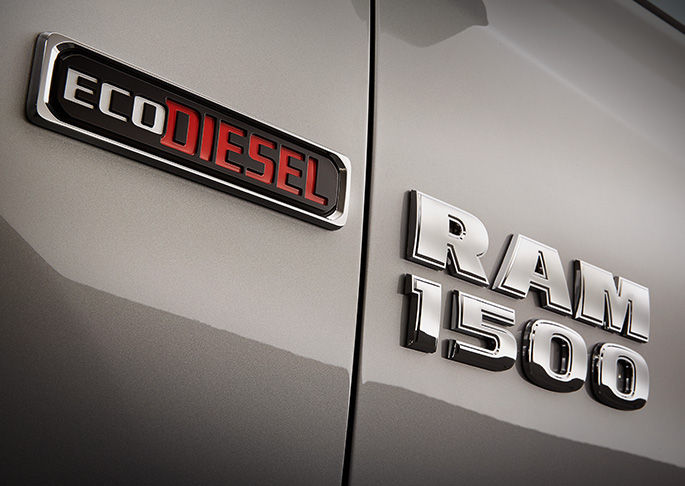 According to recent articles in Financial Times and Forbes, FCA US LLC is eyeing long-term plans that will see them discontinuing diesel cars in the US by 2022. If you're wondering what motivated the change, what it might mean for you, and what it's going to do to your favorite Dodge car or RAM truck at Hall Chrysler Dodge Jeep® RAM Chesapeake, it's time to look at the facts.
Why Discontinue Diesels?
There are two considerations behind this decision. First, aside from Italy — the only place where diesel cars are picking up market share — diesels are becoming less popular. Second, tighter emissions standards see many companies putting more money behind new hybrid and EV technology instead of spending on making diesels more emissions-friendly. The future is in electrification, not internal combustion.
What This Means For You
If you need a new RAM truck with a diesel engine, breathe easy. They're not going anywhere, so you'll still have all the torque and horsepower that only a diesel can deliver. As for cars and SUVs, you probably won't notice much of a difference. Diesel cars and SUVs have die-hard fans, but it's a small fan base; for the lion's share of drivers who rely on gas-powered cars, however, it's not likely to be a noticeable change.
FCA US LLC announces its next four-year plan on June 1. That should bring some additional clarity, in addition to giving us some indications of where the company's headed next.
One thing hasn't changed, and won't: your Chrysler dealership near Norfolk will still be offering great new Chrysler cars, SUVs and RAM trucks. If you're looking to buy or lease your next new car, why not stop by 3353 Western Branch Blvd., and see how Hall Chrysler Dodge Jeep RAM Chesapeake can help?