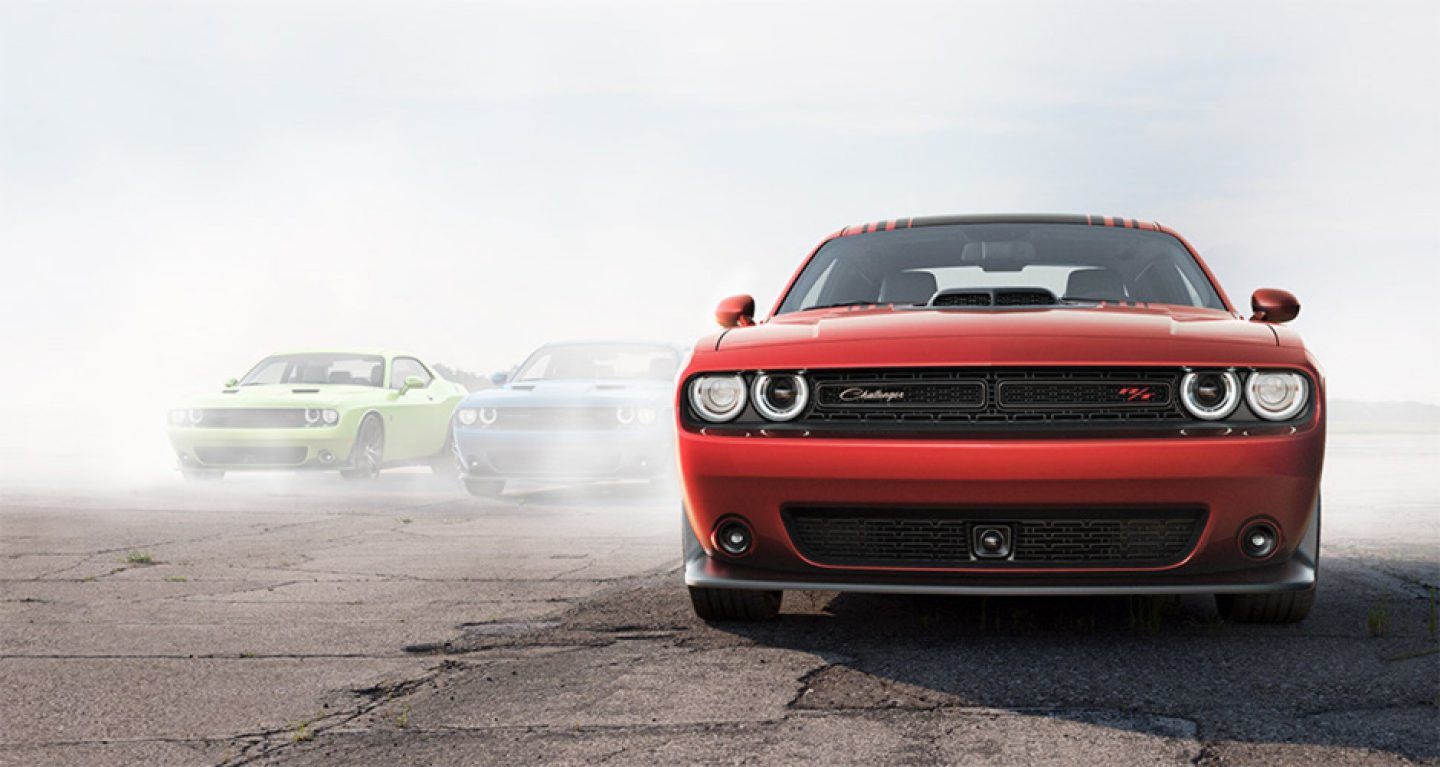 Here at Hall Chrysler Dodge Jeep® RAM Chesapeake, the Dodge Challenger line attracts many drivers who have the need for speed. These modern day muscle cars have a lot to offer drivers and have many different trim lines for every driver. The very powerful Dodge Hellcat lineup has just welcomed its most powerful member in the form of the 2019 Dodge Hellcat Redeye. Rated at 797-horsepower, this will be the most powerful vehicle to roam the roads made in 2019.
Dodge is giving the Dodge Challenger Hellcat Redeye many of the same components as the extremely popular Dodge Challenger Demon, which was the most powerful production car ever made, and had a one year run. The car was given 25 major component upgrades like a bigger supercharger than the base model Dodge Challenger Hellcat, improved internal engine components, and an upgraded fuel system.
It has a supercharger 6.2-liter V8 engine and has a top speed of 203 miles per hour. Backing the monstrous engine is an eight-speed transmission. The model also has a unique dual snorkel hood and a unique air intake system that runs through the driver side air catcher headlight.
The Dodge Challenger Redeye will be the top of the line model of the nameplate. Production on the car will begin in the fall in Ontario, with deliveries beginning at the end of the year. This model is welcomed by those who didn't get a chance to get their hands on a Dodge Challenger Demon during its limited run. Not only do experts expect the Dodge Challenger Redeye to be priced much lower than its predecessor, it will also be more widely available.
If you can't wait until the end of the year to get your hands on the Dodge Challenger Hellcat Redeye, you can come in to Hall Chrysler Dodge Jeep RAM Chesapeake to check out our inventory of Dodge Challengers you can drive home today!