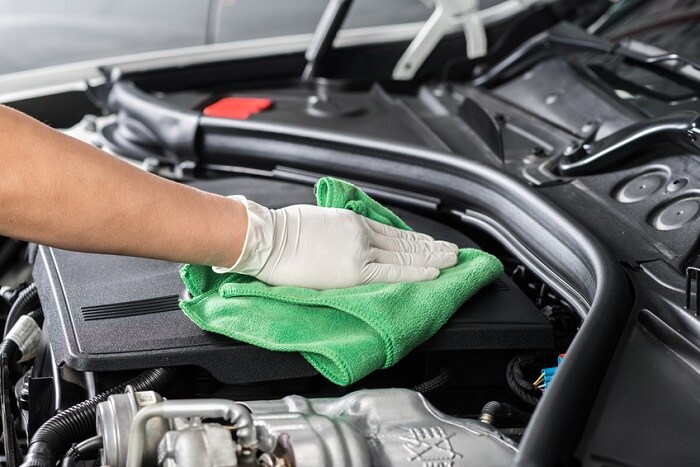 If you're somebody who has trouble discerning the difference between a four-cylinder engine, a V6, and a V8, you're not alone. As your local Dodge dealers near Norfolk, VA, we get plenty of engine-related questions, as drivers want to know what the best engine is for their particular situation. Four-cylinder, six-cylinder, and eight-cylinder engines all have their pros and cons, and our dealers have put together this handy guide so that you know which one is right for you.
Four-cylinder
The inline four-cylinder engine is one of the most common types of car engines, often found on sedans and minivans like the 2019 Chrysler 300. The inline four-cylinder engine is small and compact, fitting in nearly any engine bay. They're also easy to work on and have lower manufacturing costs than other types of engines. The downsides are that they not quite as rigid and less powerful than other types of engines.
Six-cylinder
Also known as a V6 engine, the six-cylinder matches two cylinder banks to a common crank. It has six spark plugs and allows for greater displacements than four-cylinder engines, which means more power. The rigid design and relatively compact size means that six-cylinder engines can be used in both front-wheel drive and rear-wheel drive vehicles. However, the two cylinder heads mean that these type of engines have added cost, complexity, and weight.
Eight-cylinder
Eight-cylinder engines are only found on the most powerful FCA US LLC vehicles, such as the 2019 RAM 1500 pickup truck. Eight-cylinder engines provide solid balance, a huge amount of power, and allow for high displacement. However, they are heavy and more expensive than most other types of engines.
To test drive a vehicle with each engine type, head on over to Hall Chrysler Dodge Jeep® RAM Chesapeake.