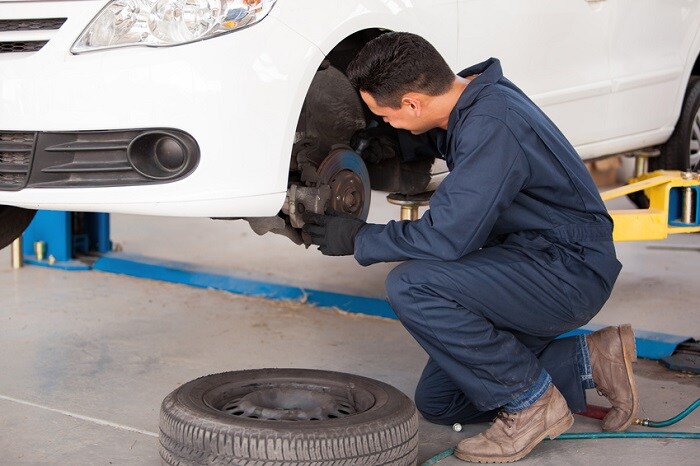 You may have noticed a strange sound coming from your vehicle, and you're not sure what it is. Or, when you press down your brakes, they don't respond as easily as they once did. If this sounds like something you're experiencing, you may need to bring your car in to our Dodge dealers at Hall Chrysler Dodge Jeep® RAM Chesapeake, where professionals in our service center can assist you.
Here are some common warning signs that it's time for brake service:
New noises when you're driving
A common sign that brakes are malfunctioning is a squeaking or squealing sound. This could mean that the brake pads are wearing down and are not working as well as they should. If you hear a grinding noise instead, or both grinding and squealing, this is almost certainly a brake problem. Grinding most likely indicates that the brake pad is completely worn through and so parts are rubbing together that shouldn't be.
You have to press the brakes down harder than normal
Your brakes should respond quickly and easily when you press down the lever in your vehicle. You want your brakes to respond almost instantly in case you have to slam them down in an emergency. If you've noticed that your car isn't responding as quickly as it used to when you press down the brakes, or that you have to press down much harder to get your RAM vehicle to stop, it's time to have your car looked at. Bring it on down to our Jeep service center in Virginia Beach right away.
If these warning signs sound like something you're experiencing, don't wait until even more damage is done to your brakes. Our RAM dealers are happy to give you an estimate on the kind of brake service you need during National Brake Safety Awareness Month. Visit us today to view new and used cars in Virginia Beach.